I brought few outfits with me during our Paris trip. While I was packing, I considered a stylish and comfy outfit since we were going to walk a lot. I also brought my pairs of Ipanema slippers because I was very sure it will be useful specially when I need to rest my feet from my sandals.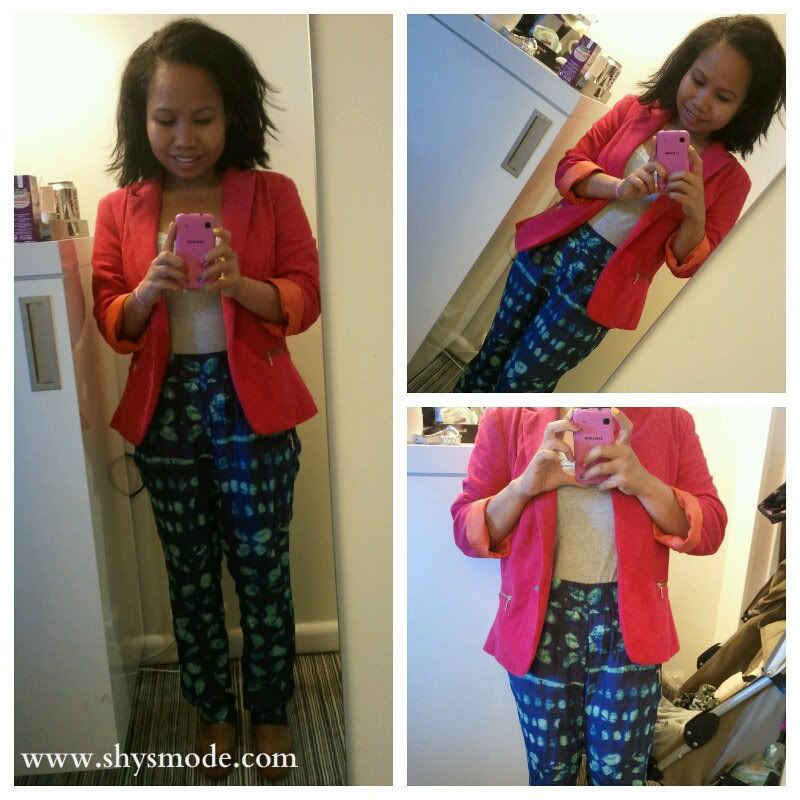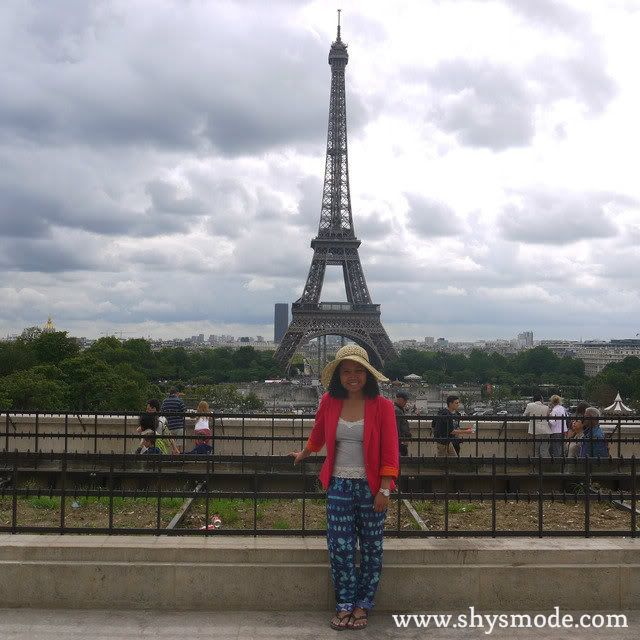 Here is my first outfit in Paris, from my pair of sandals changed to pair of slippers because my feet were starting to ache. This is my first picture with the Eiffel tower background. What do you think?
I wore a sleeveless which I bought when I had my first vacation in the Philippines almost three years ago, a pink Zara blazer, my pair of pants from Zara too and my Ipanema slippers which were very useful during the tour in Paris.